Texte
Colonne
Colonne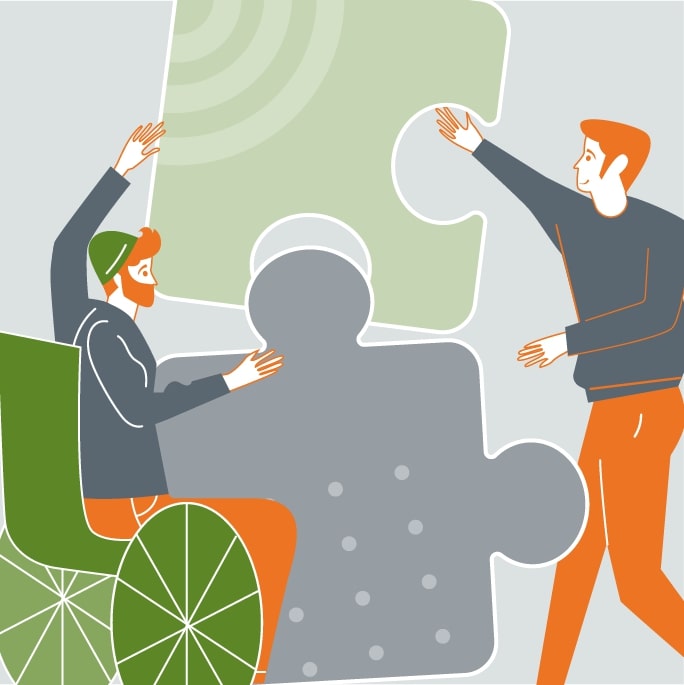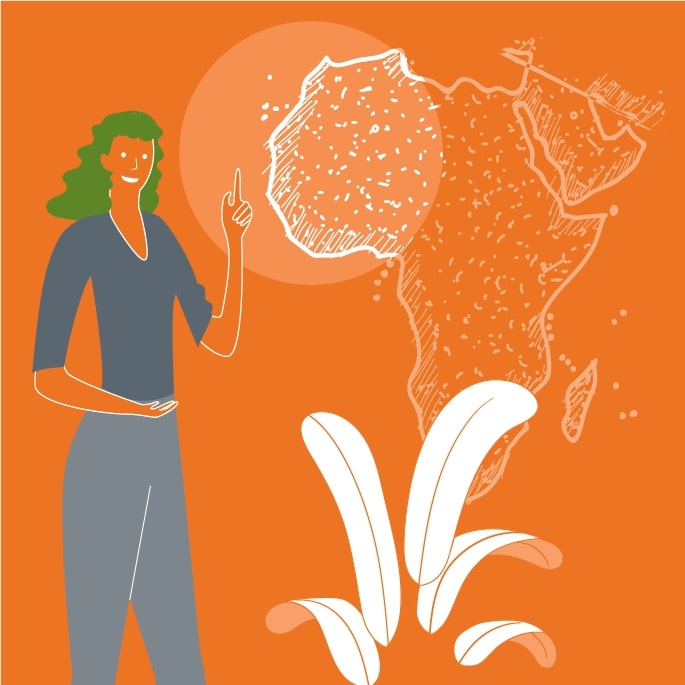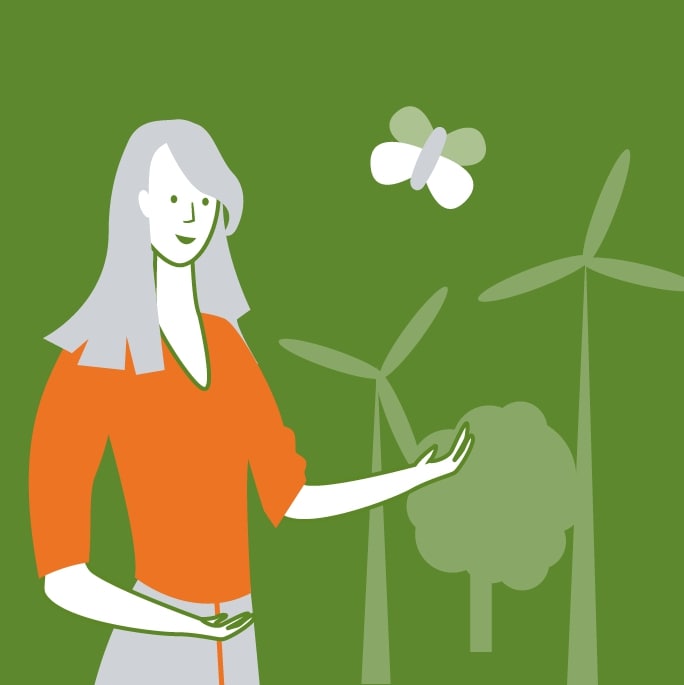 Colonne
GROUPE GéOTEC COMMITMENT
The purpose of the Géotec Foundation is to support the actions of associations recognised as being of public utility by financing projects whose main objectives are to help people in difficulty with a view to better integration into society, to help underprivileged populations in West Africa and to combat global warming.
Created in 2019 under the umbrella of the Fondation de France, the Géotec Foundation is an initiative by Géotec, which is convinced that the company must play a role that goes beyond its usual activities (geotechnical surveys and environmental studies).
The company, established in several regions of France and in several countries including West Africa, wants to get involved in order to help meet the challenges posed by today's world.
Its executive committee, made up of company representatives and qualified figures from the philanthropic sector, selects and supports several projects each year. The committee also monitors the social impact of each mission.
In France, the Géotec Foundation has chosen to focus on the fight against all forms of exclusion from society (health, disability, lack of training or exclusion/distance from employment) and promotes local solidarity and professional integration.
In West Africa, the Geotec Foundation supports projects providing access to literacy, developing access to water, electricity and sanitation. Often implemented at the local level, these initiatives make it possible to act at the heart of the development challenges in these territories.
In order to play a part in the development of the world of tomorrow that takes into account issues associated with global warming, the Geotec Foundation is committed to supporting projects with this objective.
Contact : fondation@geotec.fr
To learn more, read the presentation
Colonne
Colonne

Colonne
Colonne
ASSISTANCE TO PEOPLE IN DIFFICULTY IN FRANCE
ZICOMATIC (74)
Help for the organization of the Festival "en scène" in Chambéry in 2023.
COMPAGNIE DES CORPS BRUTS (75)
Development of a web-repertoire of "chansignéesdansées" works by a mixed artistic team (3 deaf and 2 hearing) to allow the integration of deaf people through culture.
ANTS (69)
Continuation of the S.P.O.R.T project in Lyon.
ANTS (38)
Spin-off of the S.P.O.R.T project in Grenoble.
INSTITUT DE L'ENGAGEMENT
Accompaniment of 10 +10 young people with disabilities in their professional integration (laureate course and mentoring).
GRANDIR
National Meeting 2023.
BASKIN
Financing of a qualification tournament, setting up a French team.
Colonne
AID TO THE POPULATIONS OF WEST AFRICA
CIELO (Togo)
Construction and equipment of 2 classrooms in the rural college of Amoussimé.
EAU Z'ENFANTS (Guinée)
Construction of 10 boreholes in remote villages without access to drinking water in Guinea.
ASCO (Bénin)
Access to water and agricultural development in the commune of Zakpota.
AGIR ENSEMBLE - SAFE WATERCUBE (Sénégal)
Installation of 14 Safe Water Cube fountains in ten schools in Rufisque (Continuation of the project).
WOMEN OF AFRICA (Togo)
Support for the empowerment of women through the development of breeding and market gardening activities in Togo.
PC COUP DE POUCE (Bénin)
Rehabilitation of two boreholes, construction of water towers and connection of the elementary school to water in Agolèdji.
AIDE MÉDICALE ET DÉVELOPPEMENT (AMD) (Sénégal)
Electrification of the maternity ward and nursing staff accommodation.
ECLAT (Togo)
Construction of 6 Ecosan latrine blocks for an elementary school.
DES JEUNES POUR LA TERRE (Burkina Faso)
Creation of an agricultural zone of 4 hectares.
Colonne
Colonne


FIGHT AGAINST GLOBAL WARMING
Colonne
Colonne
8 VIES POUR LA PLANÈTE (13)
Rehabilitation of the pond of Berre.
AMV (13)
Creation of a natural reserve in the marshes of Raphèle.
ATELIER CAPACITÉS (69)
Creation of biodiversity islands on unexploited roof/terrace spaces on the scale of the Lyon metropolis.
ENGRAINAGE (93)
Establishment and management of an edible forest and a conviviality space on a part of the Glacis park.
Colonne
ÉTATS SAUVAGES (92)
Creation of senescence islands in endangered forests to restore a sustainable ecosystem.
GIFT (13)
Creation of a Provencal micro-forest in the region of Arles.
ROBIN DU BOIS (69)
Safeguarding the forests of Pilat.
MAIRIE DE MONTMOREAU (16)
Restoration of biodiversity in a communal meadow located in a wetland by integrating ponds and planting hedges and shrubs.
Colonne
MAISON DE LA NATURE CPIE (56)
Action for the natural meadows of Belle-Île-en-Mer.
NOE (New Caledonia)
Restoration of the coastal forests of the Forgotten Coast.
POUSSES Ô ABRIS (31)
Creation of a network of neighborhood nurseries and gardens to support responsible greening.
VENI VERDI (75)
Urban farm "Eva Kotchever".
Colonne
Colonne

Colonne
Colonne
INTEGRATION THROUGH TRAINING
CT31-APAGEI (31)
Acquisition of tablets designed to develop the autonomy and learning of people with disabilities.
SÉSAME AUTISME (69)
Global course of co-construction of educational, training and/or professional actions.
INSTITUT DE L'ENGAGEMENT (75)
Promote the professional integration of 10 young laureates with disabilities.
THÉÂTRE DU CRISTAL (95)
Creation of an artistic agency specifically for people with disabilities.
L'HOMME DEBOUT (44)
Inclusion of young people with disabilities in the construction of their career path.
SOCIAL INTERGATION
AMÉLIE LA VIE (69)
Inclusion of people with disabilities with cerebral palsy.
NORD NATURE CHICO MENDES (59)
Joint project in a medical home allowing the preservation and development of local biodiversity.
GRAINES URBAINES (69)
Development and design of an educational and sensory garden with children from a medical institution.
Colonne
INTEGRATION THROUGH SPORT
OVE (69)
Project "All united under the same shirt with the Unified sport". Inclusive practice of several sports with mixed teams of able-bodied and disabled people.
ANTS (69)
Project S.P.O.R.T Stimulating People and Organizing Recreational Therapies. Creation and development of sports halls and equipment dedicated to people with disabilities.
BASKIN (44)
An inclusive team sport inspired by basketball that brings together able-bodied people and people with disabilities on the same court.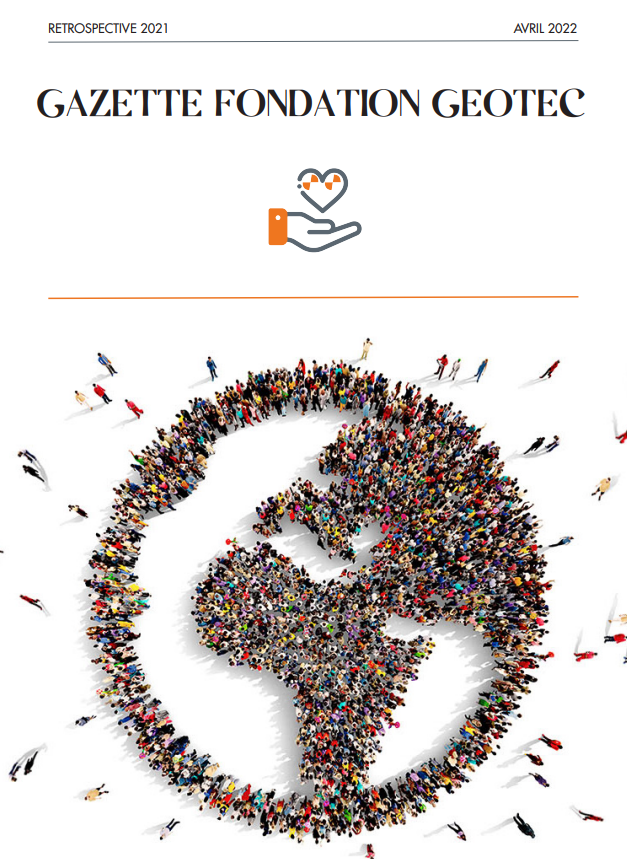 Colonne
INTEGRATION THROUGH CULTURE
ZICOMATIC (73)
Fight against the isolation of people with mental and physical disabilities.
LES PEP 18 (18)
Realization of a film by mentally handicapped teenagers and adults in a precarious social situation.
TOUT VA BIEN (54)
Creation of a show bringing together young people and teenagers from the Verdun medical institute and 12 professional disabled actors.
APAJH 95 (95)
Tripartite project with the National Jazz Orchestra, the TPE theater in Bezons and the Cerisaie home for young adults with disabilities.
RÉNOVATION (33) 
Festival un R'festif Cultural day to break down the barriers between able-bodied and disabled people.
VIS TON RÊVE (44) 
Artistic learning path (street art, music) bringing together young people with and without disabilities.
COMPAGNIE "A FORCE DE RÊVER" (75)
Accompaniment of a mixed group of young people with disabilities and young people with socio-economic difficulties in an artistic and cultural integration process.
Colonne
Colonne

Colonne
Colonne
IN AFRICA
ACTION SOLIDARITÉ
South Benin / Commune of Za-Kpota 
Extension of a water and sanitation program / 3300 people concerned.
AFRIQUE EN VIE
Casamance Islands (Senegal) / Village of Nioumoune (2500 inhabitants)
Sanitation - Construction of latrine blocks, a specific sanitary block for menstruating women, modernization of the hygiene of the maternity hospital and the health center.
AGIR ENSEMBLE
Senegal / Communes of Rufisque and Bambilor
Supply and implementation of 4 autonomous drinking water production systems. Installation in 8 schools.
CIELO
Togo / Commune of Yoto / Village of Gbagban-Kondji (1430 inhabitants)
Construction and equipping of a classroom in perennial materials.
Colonne
DES JEUNES POUR LA TERRE
Burkina Faso / Village of Dôna (3000 inhabitants)
Construction of a borehole to increase the production of vegetables and to allow the refugees to live together with the villagers.
INTER AIDE
Guinea / Kankan Region
Access to water and sanitation for the rural communities of the region / 4000 people concerned.
LE PARTENARIAT
Guinea / Labé Region / Schools of lélouma (800 students)
Program of access to water in schools (PAEMS) / Equipment of a well, wells and latrines in 3 schools. 
UDCRN (Union au développement de la communauté rurale de Némataba)
Senegal / Commune of Némataba (4500 inhabitants)
Access to drinking water for the inhabitants by replacing the current source of supply by a renewable source (solar pumping).
Colonne
WOMEN OF AFRICA
Benin / Village of Pahou
Literacy training for women and girls in the village of Pahou to enable them to learn to read, write and count and thus accompany their young children to school.
ZION TRAIN
Ghana / Village of Akuatron (1800 people concerned)
Access to drinking water and sanitation program / Construction of two boreholes, 4 standpipes and private connections.
IN FRANCE
CAFÉ JOYEUX
France / Versailles
Establishment of a new Café Joyeux located in Versailles. Café Joyeux is a family of café-restaurants that trains and employs waiters and cooks with mental or cognitive disabilities.
ENTRAIDE SCOLAIRE AMICALE
France / Supporting the Toulouse branch
Fighting against school dropout by accompanying children whose parents cannot help them or have them helped, due to lack of knowledge and financial means.